Arturo Polo Ena and Elisa Fernandez win 40th Cup Geiger on a CT2K

2010-05-27

Arturo Polo Ena and Elisa Fernandez win 40th Cup Geiger on a CT2K
During the meeting of the European Mountain Pilot Association in La Seo de Urgeil in Spain, more than 90 aircrafts from all over Europe participates in the competition for the memory of the Swiss Mountain Pilot Hermann Geiger. Arturo and Elisa did proof what a perfect airplane the CT in mountains and for precision landings is. In the picture Mr. Noel Genet president of the EMPA presents the Cup to Arturo and Elisa. Congratulations well done!

2010-05-17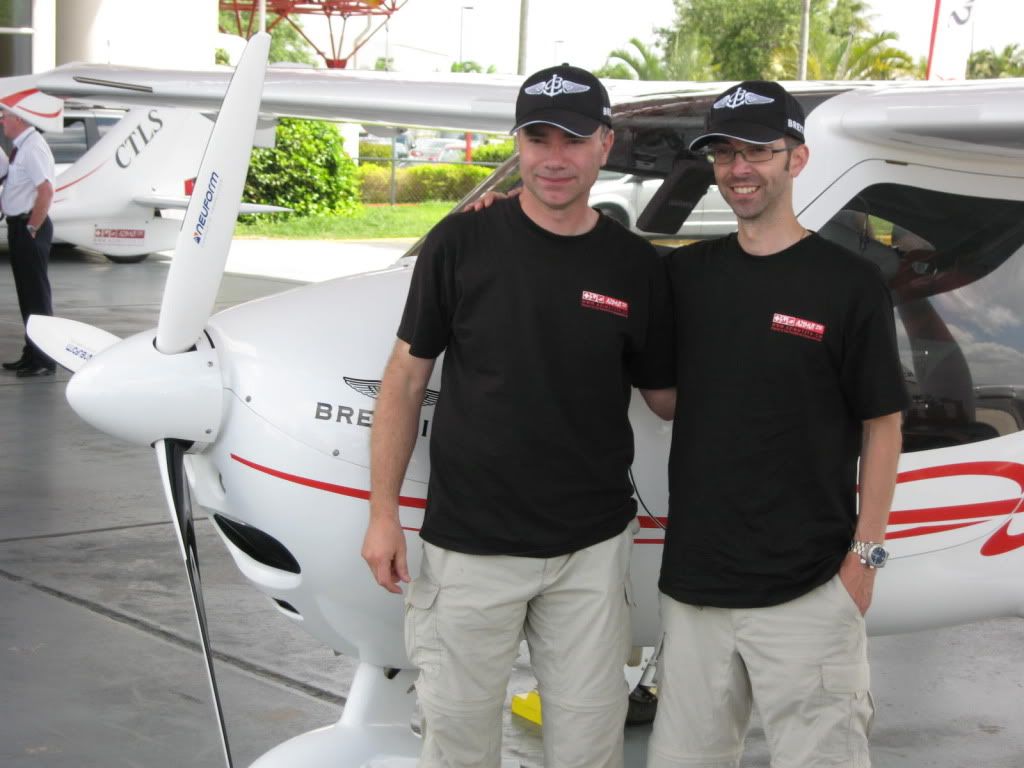 CONGRATULATIONS Francisco and Yannick to your safe arrival in the US! All people of our company follow daily your trip under www.azimut270.ch !

The Flight Designers!
2010-05-05


AZIMUT 270 – The Adventure has started!
Flight Design bids farewell to Francisco and Yannick

Sion, CH, April 29th 2010;
A big crowd of supporters, friends and family has given an enthusiastic farewell to the two adventurers Francisco Agullo and Yannick Bovier when they took off on April 30th at Sion Airport, Switzerland to start their journey around the world.
The two Flight Design CTLS christened "Dreamcatcher" and "Celine" are equipped with auxiliary fuel tank system, life saving equipment, special communication tools, other than that, they represent serial standard.
Flight Design Germany was flying in with 2 x CTLS to be part of the departure and wish them well.

The journey can be traced under the following link http://azimut270.ch/en/position.html, we keep our fingers crossed and look forward to meet Francisco and Yannick in a few weeks time on their return.

Flight Design Team